Top 3 ESL Classroom Decorating Ideas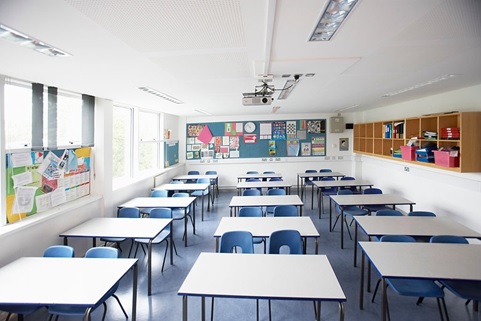 ESL teachers have given us a very interesting point that if the classrooms are well decorated then the attention of students is deeper. High school classroom decorations are pretty interesting and such decorations encourage students a lot to actively participate in classroom activities. If you're a TEFL teacher and want to engage your students in your classes, it's high time that you take some initiative in making your classroom look beautiful.

You can get plenty of tutorials on how to decorate ESL classrooms on the internet and other cute ideas for classrooms. Besides, you can ask your students to create something of their own that be used in the classroom for decorations. An online TEFL course can help you to learn a lot about classroom management and engaging students in the classroom is one of the most significant aspects of classroom management. If you're planning to teach English online, make sure that the background of your room is subtle yet has interesting yet relevant objects that will catch the attraction of your students.
DO YOU THINK YOUR STUDENTS ARE HAVING ARTISTIC SKILLS?
English teachers who have prior teaching experience are quite aware of channeling students into classroom activities but for freshers who are planning to start teaching English soon, let me spell the bean. This trick will work for any level of student be it young learners or adults. In fact, if you're teaching business English this can be a fantastic option to increase student engagement.

During the induction period, students learning English can be asked to introduce themselves in an innovative manner. They can write about themselves using craft and painting materials. Those pieces can be used as decorative items and can be used as wall posters.
ARE YOU GETTING A HUNCH THAT YOUR STUDENTS ARE SOCIAL MEDIA BUFFS?
If yes, that's going to be an excellent opportunity for you. Even online English teachers can also use this hack. This hack is quite easy and can be used if you're an in-person TEFL teacher or an online teacher teaching English to speakers of other languages. A whiteboard or blackboard is needed and some colored chalk-pencils or markers will be enough to get the job done.

Creating a layout like Facebook or Instagram roughly on the whiteboards is very easy. Just like Facebook has a segment called WHAT'S ON YOUR MIND? you can write the same and next to that mention the name of the topic that will be taught on that particular day. This kind of tutor support is being loved by students as the funda is pretty so cool!
WANT TO CREATE COOL CLASSROOM RULES?
This is the time when you can use posters to create rules and regulations inside your ESL classroom. For example, you can use a poster that will guide students in the direction from where they can collect craft items. This method will enhance the active learning mode of your students. They will learn how to follow instructions in English and manage to get things they require.

Thus, the communication will improve day by day among students and also with the teacher.

So, today we have discussed the top 3 classroom decoration ideas that ESL teachers are executing to engage their students in classroom activities. A TEFL and TESOL certification will help you to learn such tricks so that you can become an excellent TEFL teacher in the future and come up with more innovative ideas. Good luck!