Associations and Membership
Meaning of Accreditation
Accreditation, a process of validation is based on the peer review of eminent organizations. It plays a vital role for setting the standard of an educational institution. It guarantees that the education provided by the institute meets the acceptable point of excellence. Reviewed by external organization, it is being seen as a value control of the courses. Accreditation is a progress assessment which supports steady upgrading of an institution. Institutions usually get certifications which are acknowledged everywhere.
Accreditation and Memberships of ACT
Accreditation is the key element to be checked when it comes to joining a course. Asian College of Teachers has undergone a strong evaluation process to ensure its potential and supremacy in the field of teacher training. The institution has been recognized by many eminent institutions of international repute. It provides an array of teacher training courses with sole focus on contemporary teaching and education management methods. ACT holds a long term partnership with institutions of national and international level. It is the most important aspect behind the recognition and validation of any course with ACT. The trainees of Asian College of Teachers get the promising support from the most important bodies associated with teaching globally. Asian College of Teachers is one of the well-known institutions in teacher training which always guarantees that the trainees enrolling in the courses should get the high quality training as well as improved services. ACT is associated with several respected professional bodies and is accredited by famous organizations.

Asian College of Teachers is supported by the following distinguished bodies:
Accreditations:
Quality Assurance in Higher Education (QAHE)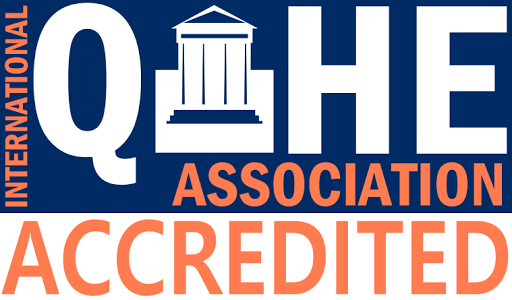 Asian College of Teachers (ACT), the research driven and award-winning teacher training institution providing high quality teacher education,gets accreditation for all its courses from International Association for Quality Assurance in Higher Education (QAHE) and is proud to feature in its list of accredited training institutions. QAHE is an independent, private and international organization which is funded through fees charged for its accreditation services to Certification Bodies and Training Organizations. With its expertise, QAHE recognizes higher education institutions for research performance, student services and teaching quality to value the confidence of the public as well as support the development of quality assurance systems worldwide. Read more..
World Certification Institute (WCI)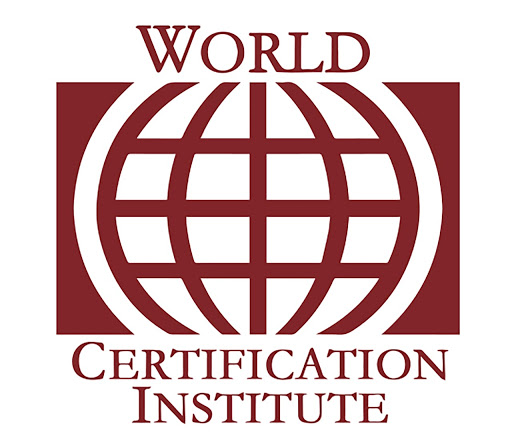 Asian College of Teachers' much-acclaimed International Teaching Diploma (ITD) course has been accredited by World Certification Institute (WCI), a global certifying body that grants credential awards and as well as accredits courses of organizations and has accredited 700+ world institutes and Universities till date. In other words, WCI is a Global Authority on Occupational Certification. The world body recognizes cross-national skills, competencies and professional practices that are indicative of occupational capability and derived from internationally accepted best practices. Read more..
TESOL Canada

Asian College Of Teacher's all TEFL / TESOL Courses are accrediated by TESOL Canada - "TESOL Canada" is an association of educators, TESOL teachers, TESOL instructors, TESOL graduates, Board of Federal Directors and Provincial Representatives across Canada with both national and international representatives. TESOL Canada programs are approved by the Ministry of Employment, Human Resources Development Canada HRDC, and authenticated through Ministry of Foreign Affairs for international use. TESOL Canada is the registered founding member of TESOL Québec, TESOL Ontario, and TESOL British Columbia. Internationally TESOL Canada is an associated member of TESOL U.S.A., TESOL European Union EUTA, TESOL Asia, TESOL Middle East and TESOL South America. ALL ACT TESOL / TEFL Certificate, approved by TESOL Canada & TESOL U.S.A and certified through the Canadian Government." All ACT TEFL qualified students can also apply for TESOL Board exam through TESOL Canada to receive an exclusive TESOL Certificate certified and notarized by Canada and USA government. Read more..
City College Birmingham
ACT is accredited and its courses are validated by the well-known City College Birmingham, which is duly accredited by ATHE – Award for Training and Higher Education & Pearson approved centre.
Membership:
ISTD

ACT is a proud institutional member of ISTD - Indian Society for Training & Development The Society is affiliated to the International Federation of Training and Development Organizations (IFTDO), Geneva and Asian Regional Training and Development Organizations (ARTDO), Manila.
QCI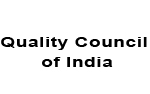 Asian College Of Teachers is a proud member of India's prestigious quality endorsement foundation under the Government of India - "The Quality Council Of India (QCI). Since 1992 QCI is playing a pivotal role in propagating, adoption and adherence to quality standards in all important spheres of activities including education, healthcare, environment protection, governance, social sectors, infrastructure sector and such other areas of organized activities that have significant bearing in improving the quality of life and wellbeing of the citizens of India.
ECA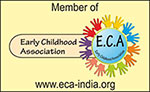 Asian College of Teachers (ACT) is a now a member of the esteemed Early Childhood Association (Membership Number is ECALM01389) whose aim is to reach out with all the endeavours for childhood initiatives and child rights. ECA acts as the one stop connection for the enrichment, networking, awareness and advocacy of childhood and everything related to it and extends its help to professionals, teachers, people who deal with children through their work in balwadis, day care centres, rural crèches, teacher training colleges and entrepreneurial network by providing them with every resource.
Montessori Europe (ME)

ACT is an institutional member of Montessori Europe, an organization working for networking, collaboration, exchange, to provide mutual support, create synergies and increase motivation for Montessori educators and institutions.
AAHEA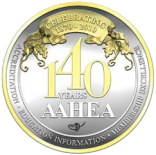 ACT has obtained full membership with AAHEA - The American Association for Higher Education and Accreditation, has maintained an address and/or presence in Washington, DC since 1969. AAHEA has offices in Florida and its main office is in the Central Midwest. AAHEA are one the oldest associations in the United States dedicated to the advancement of higher education. AAHEA is an independent, membership-based, non-profit organization dedicated to building human capital for higher education.
IASE
Asian College of Teachers is an Institutional member of International Association of Special Education an organisation that promotes awareness and understanding of issues and developments related to the education and welfare of individuals with special needs throughout the world.
AECED

ACT is an institutional member of The Association for Early Childhood Education & Development (AECED), TATA Institute of Social Sciences, Deonar, Mumbai - 400 088
AICE

Asian College of Teachers (ACT) has now become Organizational Member of All India Council of Education (AICE) wherein from now onwards ACT has been granted all rights and privileges that comes with being an AICE member. AICE is India's leading recognised professional society which is registered with Govt. of India as a non-profit organization of higher learning. Such collaboration with an esteemed organisation like AICE certainly provides a huge boost to our spirit as well as adds extra mileage to the courses provided thereby helping our candidates when it comes to pursuing higher courses or finding a good job opportunity as AICE is recognised by most international institutes and organisations too.
Endorsement:
The eLearning Guild

The eLearning Guild which is the oldest and most trusted source of information, networking and community for eLearning professionals.
Ministry of Corporate Affairs

ACT is registered under Ministry of Corporate Affairs, Government of India.
TeachersFirst

ACT supports and endorses Teachers First initiatives - TeachersFirst is a rich collection of lessons, units, and web resources designed to save teachers time by delivering just what they need in a practical, user-friendly, and ad-free format. Busy teachers, parents, and students can find resources using our robust search tools.
Cambridge Assessment English

Asian College of Teachers (ACT), the leader in teacher education in Asia is delighted to become the authorised centre for conducting Cambridge TKT Exam all over India. TKT is the acronym for Teaching Knowledge Test and is conducted by Cambridge, which tests your basic teaching knowledge. The test comprises of three core modules, with one test for each. Cambridge English certificates are provided after the completion of each module. Each modular test has 80 questions and continues for 80 minutes and may be taken together or separately, in any order of the candidate's preference. All authorised TKT centres are inspected by Cambridge English Language Assessment ensuring that the centres meet their high standards.
Teaching Knowledge Test or TKT is appropriate for aspirants who are eager to develop themselves as a teacher, and have little or no knowledge of the modern English teaching methodologies and approaches; the TKT test will certainly boost their teaching career and give it a solid start. All they have to do is to register and take as many modules as they want, over any time period. They will receive a Cambridge English certificate for each module they complete.
Partnerships:
Amity University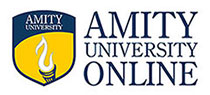 Asian College of Teachers, in educational partnership with Amity University, has launched four new courses to train and guide the aspiring candidates towards becoming an efficient educational professional with plenty of job opportunities to look forward to. The courses are:
BA with Pre and Primary Teacher Training (PPTT)
BA with TEFL
BA with Special Education
BA with Education Management
The courses are 3-year skill based online Bachelor's program covering Bachelors in Education which are meticulously designed to increase an aspirant's knowledge in areas related to Education along with an in-depth knowledge in PPTT, TEFL, Education Management and Special Education which will be offered by ACT.
European International University (EIU)

European International University (EIU) – Paris is a private, independent higher education provider offering higher education programmes that are different from the French National Curricula and Programmes leading to French Government accredited university qualifications, which falls under the French Public Higher Education sector. It is authorized by the French Ministry of National Education, Higher Education, Research, and Innovation, in accordance to and in compliance with the French Education Act: Code de l'Education Articles L 444-1 to 444-11 and R 444-1 to 444-28.
OUR

ACCREDITATIONS

In academic collaboration with:
---