About Asian College of Teachers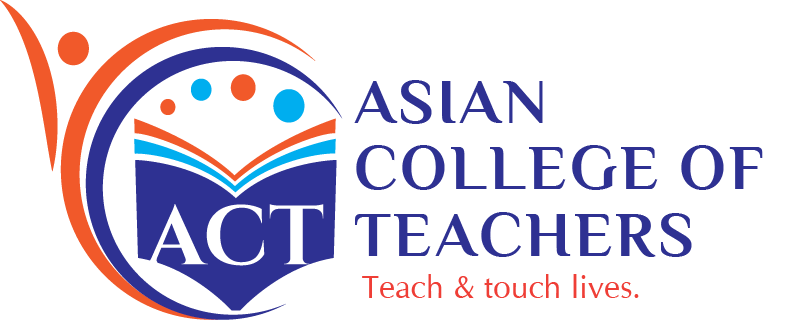 Over the years Asian College of Teachers has evolved as a premier TEFL teachers' training institute, its flagship product being TESOL, the acronym for teaching English to speakers of other languages. TEFL and TESOL are synonymous and both cater to the teaching of language skills through task based activity that focuses on fluency and effective communication.

ACT's journey began in 2002 with a dedicated team of experts who ensured that the courses on teacher training were designed to be effective and applicable across the globe. The courses are upgraded from time to time to suit the international standards.

TESOL /TEFL Certification Course has gained popularity as it has given career options to people from all walks of life to teach, travel and touch a million lives. The international certificate is a must for teachers who want to have that edge over the others as they teach a vast genre of learners from the young learners to the intermediate level to the adults. The TEFL certification specifically prepares the trainees to use the techniques of skills like listening, speaking, reading and writing effectively to build upon the language skills.

The TEFL Certificate Program is conducted in the online as well as the distance mode. Over the years more than1500 strong alumni have not only expressed their satisfaction but recommended the course to aspirants across the globe. At Asian College of Teachers we maintain a high standard of quality and service from the time a candidate enrolls till the completion of the course.