220 HOURS - TESOL DIPLOMA COURSE
Tesol Diploma Course (Online)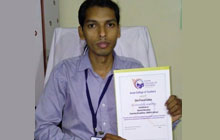 The TEFL Diploma in online mode covers the whole range of English teaching jobs abroad and in India. The Diploma program has all the essential components of a TEFL course along with a research module for more in depth understanding of the teaching learning process. It also has a specialization in either teaching English to young learners or the Business English program...........
Tesol Diploma Course (Distance)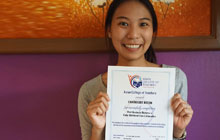 TEFL or TESOL is a broad umbrella term for any teaching or training context with regard to English. Teaching English jobs could mean teaching young learners in regular schools, secondary classes, or teaching in language schools both young learners and adults, teaching voice and accent classes, or training corporate clients or teaching business English to adults or soft skill training..........