Course highlights
ACT is now the authorised centre for

Teaching Knowledge Test, Cambridge

ACT courses are endorsed by the prestigious

Training Qualifications, UK

ACT offers a cluster of

customized TEFL courses

accredited by

TESOL Canada & TESOL USA

TEFL courses certified by

London School of Teaching and Training (LSTT)

Aspirants from

varied backgrounds

are eligible to apply
Flexible learning and

24x7 in-country tutor support

for trainees
Globally recognized certificate allows trainees to

teach English abroad

Only fully Accredited TEFL Course with

Certificates Notarized, Attested by USA, Canada and Indian Embassy

ACT Online / Distance courses

include 20 hours of Videos from

World Renowned TEFL Trainers

Each Student is given individual attention during his/her

TEFL course

Option to go for a One week face-to-face refresher

TEFL course

in various locations in

India (Bangalore, New Delhi, Mumbai, Goa, Kerala, Hyderabad and Kolkata)

Courses designed, developed and managed by

board of academics

comprising of lecturers, professors, educationists and

TEFL professionals of global repute

ACT

is member of the TEFL Asia, the foundation organization that manages, hosts and

offers TEFL jobs all over Asia

ACT

has strong job search network available in the ASIA zone for 10 years with partner placement organizations in

Thailand, China, South Korea, Vietnam, Malaysia, Indonesia and Singapore

ACT

has organized

Teachers Job Fair

in India, Thailand, China with more than 600 schools participating from Asia

ACT's partner job portal

www.teachersjobworld.com has got recognition for its continuous support to the school community in

Asia Pacific region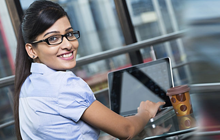 What is TEFL / TESOL?
TEFL course has evolved with the global requirement of communication in English and an ever increasing demand for trained teachers and trainers. TEFL confers an international recognition to its alumni and an offer to work anywhere around the world. The certificate makes the dream of finding jobs teaching English come true for the aspiring teachers........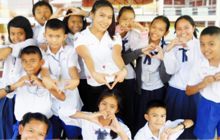 What are the job opportunities that come with TESOL?
TEFL is not only a passport to teach, travel and touch lives, but also provides the right opportunities for those who want a change in their careers.......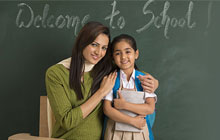 Who should attend?
TESOL is open for a graduate in any discipline who has a passion for teaching with near-native English accuracy. It is ideal for all those who aspire for a job teaching English abroad.......
Internationally Accredited TEFL Course
The courses are duly validated by the eminent College of Birmingham (COB) and accredited by TESOL Canada, a reputed academic institute related to American TESOL.Through TESOL Canada, the TEFL candidates of Asian College of Teachers can get their certificate notarized by various government and also get Embassy Validation. ACT has also acquired a long term partnership with Pebble Hills University (PHU) and London School of Teaching and Training (LSTT) and after successful completion of the courses the candidates will be awarded with an internationally accredited certificate by PHU and LSTT. The courses have been recognized by many well-known institutions of global repute.
Student's Support During and After the course
The candidates would receive 24x7 support from the trainers throughout the course and 100% placement assistance from our placement cell. The courses not only equip the candidates with latest teaching methodologies but transform an aspiring teacher into an expert educator. It helps the teacher to face any global classroom with confidence and design lessons according to the learners' needs.